"Lace 'em Up"
- Premier Night -
Date: Saturday, December 15th
Time: 6:30pm - 9:00pm
Location: Wayland Baptist University (Auditorium)
7801 E 32nd Ave
Anchorage, AK 99504
(Across from the Totem Theater off Muldoon Rd)
Drinks and hors d'oeuvres will be provided. Attire is casual.
Please join Scott Luber and Steve Bethune for the premier viewing of
Proving Trail Adventures' first video release of: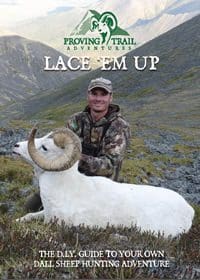 DVDs will be available at the showing for purchase at a discounted price.