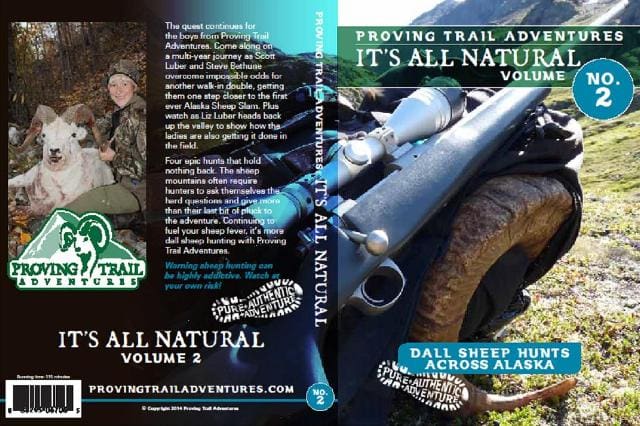 It's All Natural – Volume 2.
For those who missed the announcement at the Alaska Sportsman shows, here's the official announcement for Proving Trail Adventure's third video release.
The It's All Natural series continues with Volume 2, more full-length Dall sheep hunts across Alaska with Scott and Steve. Liz Luber also makes another appearance with her sights set on a "normal" ram this time. More long miles, more full curls and more celebratory campfires. It's more pure, authentic, adventure.
4 hunts – 112 min
Volume 2 is currently available at this link:
http://www.provingtrailadventures.com/hunting-videos/it-s-all-natural-volume-2.html