Great Alaska Sportsman's Show and the Fairbanks Outdoor Show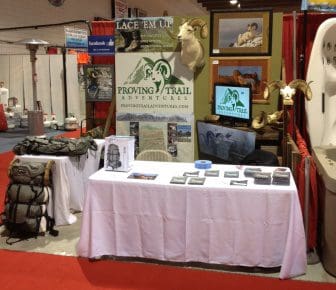 Proving Trail Adventures had a presence at both shows this year and the booth was a popular place. There's a few more updates from the shows on our Facebook page. Follow the link below (bottom left of this page) or go to facebook.com/ProvingTrailAdventures
Here's a few pictures of the booth and the happenings. Of course it's the people we meet that makes this so much fun. We met lots of great people and its good to hear how many of you have been inspired or encourage by our video "Lace 'em Up." We're looking forward to hearing how your hunts go.
On the note of great people, we have to highlight Dick and Page; our inspiration at the Anchorage Show. After a weekend listening to folks telling us they are too old to hunt backpack stye, we were feeling low about our prospects of sheep hunting into our later years. Then we met Dick & Page, seasoned... veterans of the backcountry. Dick's experience harkens back to the days of Trapper Nelson packs. They are both still hitting the trails with no end in sight. Paige was more concerned with how a boned out Sitka black-tailed buck would ride in a new Stone Glacier backpack then letting some silly thing like age get in her way of hunting. They renewed our expectation to be sheep hunting for many, many years to come.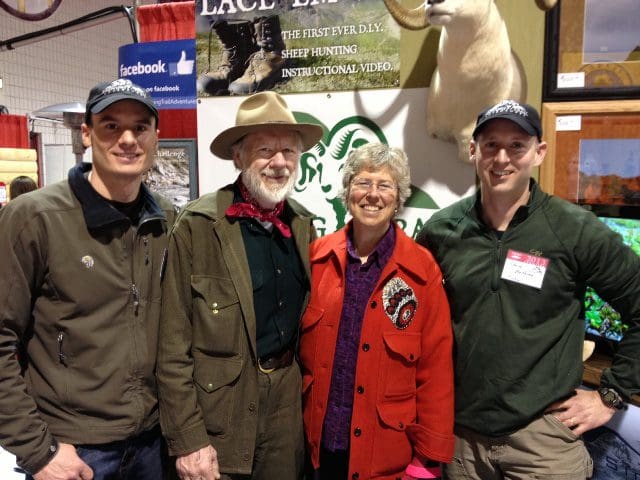 We're already looking forward to next year. Thanks everyone for making it great.