In a recent blog post Scott and I talked about being reluctant to give up on the tried and true, field proven gear, especially when there is a hefty price tag that goes along with the upgrade. My rifle is an example of this. My Dad bought this rifle for me when I was around 14 years old. He made a prophetic choice going with a lightweight mountain rifle. His choice was such a perfect home run that twenty five years later it is still my only big game rifle and has accompanied me on countless adventures. There's no way I could part with it, but I confess to being seduced by some of the svelte weights advertised in ultra high end custom rifles such as Blaser, New Ultra Light Arms, Hill Country and countless more one man shops. But The 3K+ price tags on these sub 5 lb. rifles make them a pipe dream for me. So I got to thinking about what I could do to my Remington 700 Mountain Rifle to trim some fat.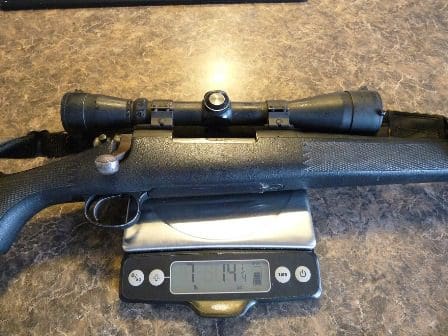 Here's where I started at. This is the actual hunting weight I've been carrying for years. The scope is a Leupold 3-9x40. Everything is original except for the stock. It was wood which cracked some years ago. I replaced it with a standard Bell & Carlson from Cabelas. As you can see I'm pushing 8 pounds. Not bad, but could be better.
My first step was replacing the heavy Bell and Carlson stock. At 34 oz, there's some serious weight loss potential here. This is the place where it is good to have a generous buddy. My friend Joel gifted me with a take-off stock from a Remington 700 Titanium. What a gift and an automatic weigh reduction of over a ½ lb. Thanks Joel.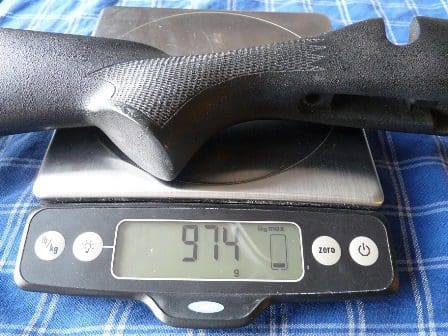 Step 2. Because the new stock has a blind magazine I needed a new trigger guard. The Original steel trigger guard includes the magazine hinge plate. A new aluminum trigger guard from Precicion Tool and Guage results in a weigh savings of 2 oz. Cost was $35.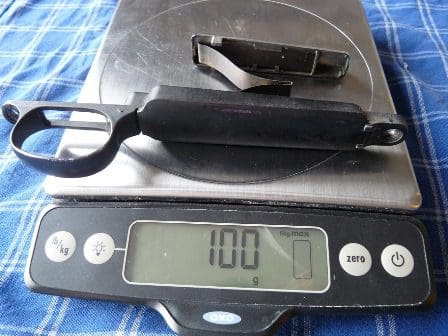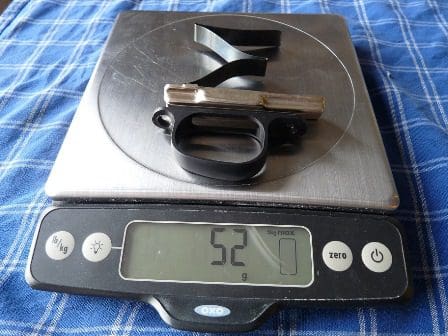 Step 3. Those fancy custom rifles probably don't include a sling in their advertised weights, but you carry it in the field, right? This Uncle Mike's served me well, but it's just a sling. There's no emotional attachment here. I got creative with this one. Our Kifaru backpacks came with a shoulder strap that could attach to the top pouch for use as a fanny pack. I never used that option and thankfully I never tossed that Kifaru strap because it makes a great rifle sling. With careful trimming I knocked off another 3 oz.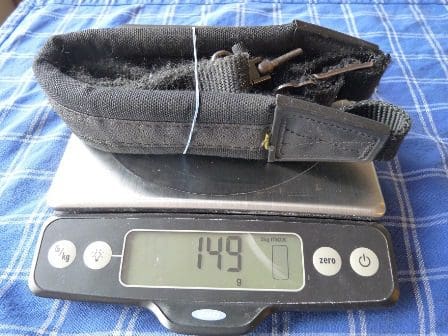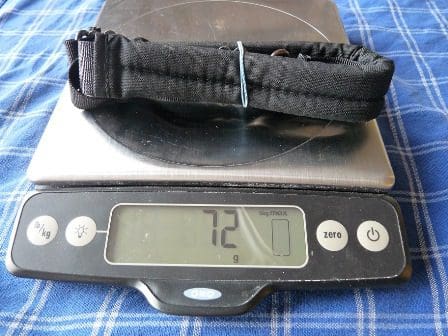 Step 4. Precision Tool and Guage gets the nod here again. And Joel. It was his idea to replace my stock steel bolt shroud and firing pin with an all aluminum one. This was a great upgrade. I'm getting away from steel which is rust prone, cut the weight in half and made my gravelly bolt lift silky smooth. Another 2 oz. down for about $50.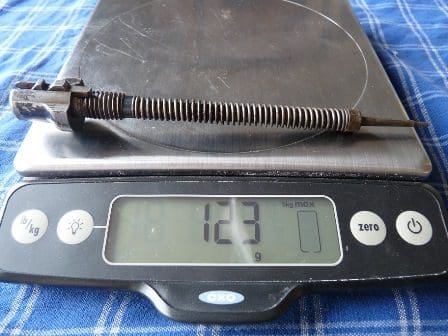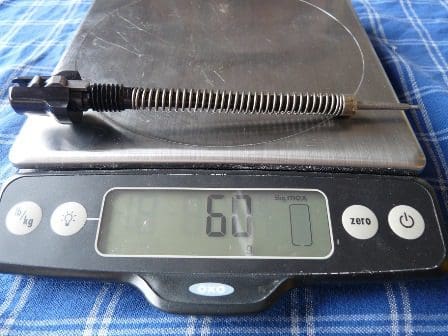 The last piece for now was new scope mounts from Talley. These ultralight aluminum one piece mounts are the standard these days. I've never had issues with my old style weaver rings and bases, but I was pretty surprised by all the rust when I took them apart. It was just a matter of time before a costly in the field failure. Another ounce off and some peace of mind for around $40.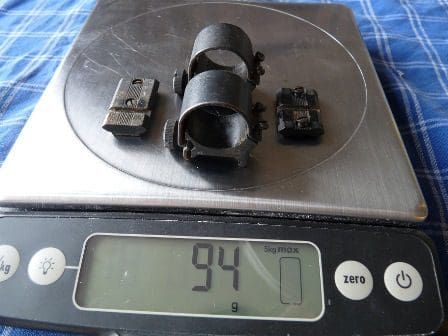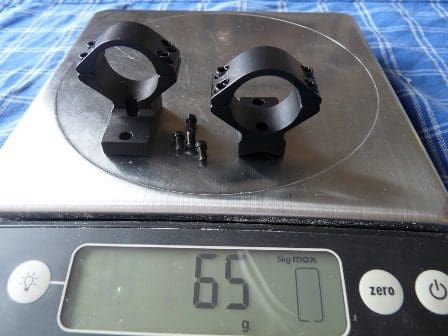 Here's the final product. It's not a NULA, but a sub 7lb mountain rifle isn't anything to scoff at, and to be able to knock over a pound off your rifle for approximately $125 is a bargain.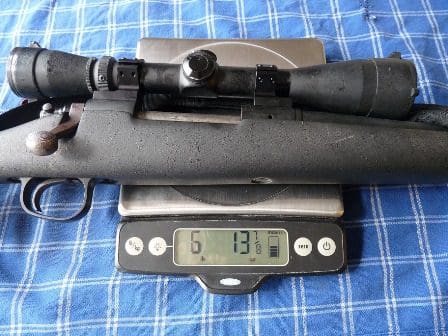 I can't wait to get her out on the range to get the scope sighted in and out in the mountains to hunt with my "new" rifle.